Meeting at the Department for Education: high schools and West Flemish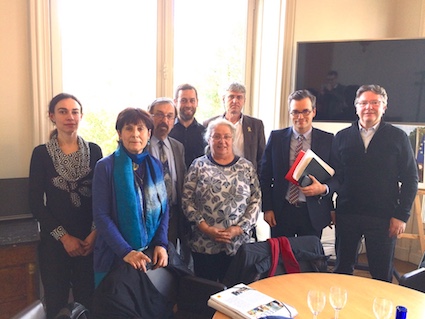 Representatives of the Institut de la Langue Régionale Flamande ILRF – ANVT joined in the delegation of Fédération pour les Langues Régionales dans l'Enseignement Public for a meeting at the Department for Education.
They discussed the reform of French high schools and baccalauréat. The associations for regional languages expressed their anger to the advisor to the Minister of Education as the new rules will inevitably lead to a drop in the number of learners of regional languages
They also discussed again the situation of West Flemish and required that there should now be an end to the discrimination against it.
Here is the report of the meeting